Epidermolysis Bullosa Medical Research Foundation (EBMRF)
Divider

Epidermolysis Bullosa Medical Research Foundation (EBMRF)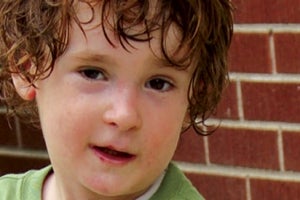 The Nu Skin Force for Good Foundation began its ongoing relationship with the Epidermolysis Bullosa Medical Research Foundation (EBMRF) when its directors were introduced to Lynn Anderson in 1996. She became an advocate for EB and founded EBMRF in 1991 after she and her husband lost two children to the devastating disease. Since then, Nu Skin distributors worldwide have joined with the Nu Skin Force for Good Foundation in adopting the cause of finding a cure for EB.
The Nu Skin Force for Good Foundation donates 25 cents from the sale of every Epoch® Glacial Marine Mud to EBMRF. The Foundation has gifted millions of dollars to EB research, and looks forward to funding additional research that will eventually find a way to provide new skin to suffering children.
Sales leaders in Korea have also donated to EB medical research at Yonsei University Gangnam Severance Hospital. They have donated US $92,000 to patients and more than US $150,000 to Gangnam Hospital since 2005.
EB is a family of skin disorders that range in severity from mild to fatal and painfully affects as many as 100,000 children and young adults in the United States alone. Children with EB develop painful blisters and wounds on their skin from nearly any type of contact. This severely limits daily activity and requires extensive bandaging. EB patients are often referred to as "butterfly children" because of the delicate nature of their skin.
For more information on EBMRF visit www.ebkids.org