Greater China Children's Heart Fund | Congenital Heart Disease
Divider

Greater China Children's Heart Fund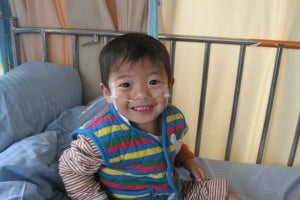 The Greater China Children's Heart Fund (GCCHF) was created in 2008 to help address the approximately 200,000 new cases of pediatric congenital heart disease that occur each year in China. Two-thirds of these children do not receive timely treatment because of the families' inability to pay for necessary surgeries.
Because of the GCCHF, more than 4,459 children have been provided with lifesaving surgeries. In addition to the support from the Nu Skin Force for Good Foundation, Nu Skin sales leaders in the Greater China region are generous supporters of the Fund, which also helps preventative therapies and has provided more than 100,000 child heart scans to date. Furthermore, Nu Skin employees also dedicate their time to visit and encourage cardiac patients at local hospitals.
Thousands of volunteer hours have been devoted to these children. Through these efforts, the Nu Skin Force for Good Foundation has given thousands of children and their families hope and a second chance at life.