Nu Hope Libraries
Divider
Log In
Login failed. Please try again.
No sponsor found.
You are not allowed to shop in this country.
You were logged out for inactivity.
Please login to take advantage of your campaign offer.
Nu Hope Libraries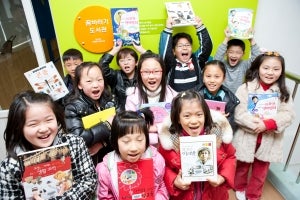 The Nu Skin Hope Library project is helping provide hundreds of children in elementary schools in China and Korea with new libraries complete with books, furniture and equipment. 
In 2012, Force for Good supporters in Korea helped build two new libraries for elementary schools in rural Korea. The children were excited to find the new libraries stocked with new books and equipped with new child-safe tables and chairs, a touch screen LCD TV, and iMac computers for their use. Since 2008, a total of 16 libraries have been constructed and remodeled in Korea.